---
In this video Jay talks about different turbocharger exhaust housing options.
We will cover
- Flange configurations
- What AR means
- How to avoid common problems
The exhaust housing play the critical role in the turbo chargers operation. Exhaust gas leaving the engine, convergence in the turbine housing, causing the turbine to spin. Different styles and size exhaust housings can influence the character of the turbocharger not only in response but total airflow available.
---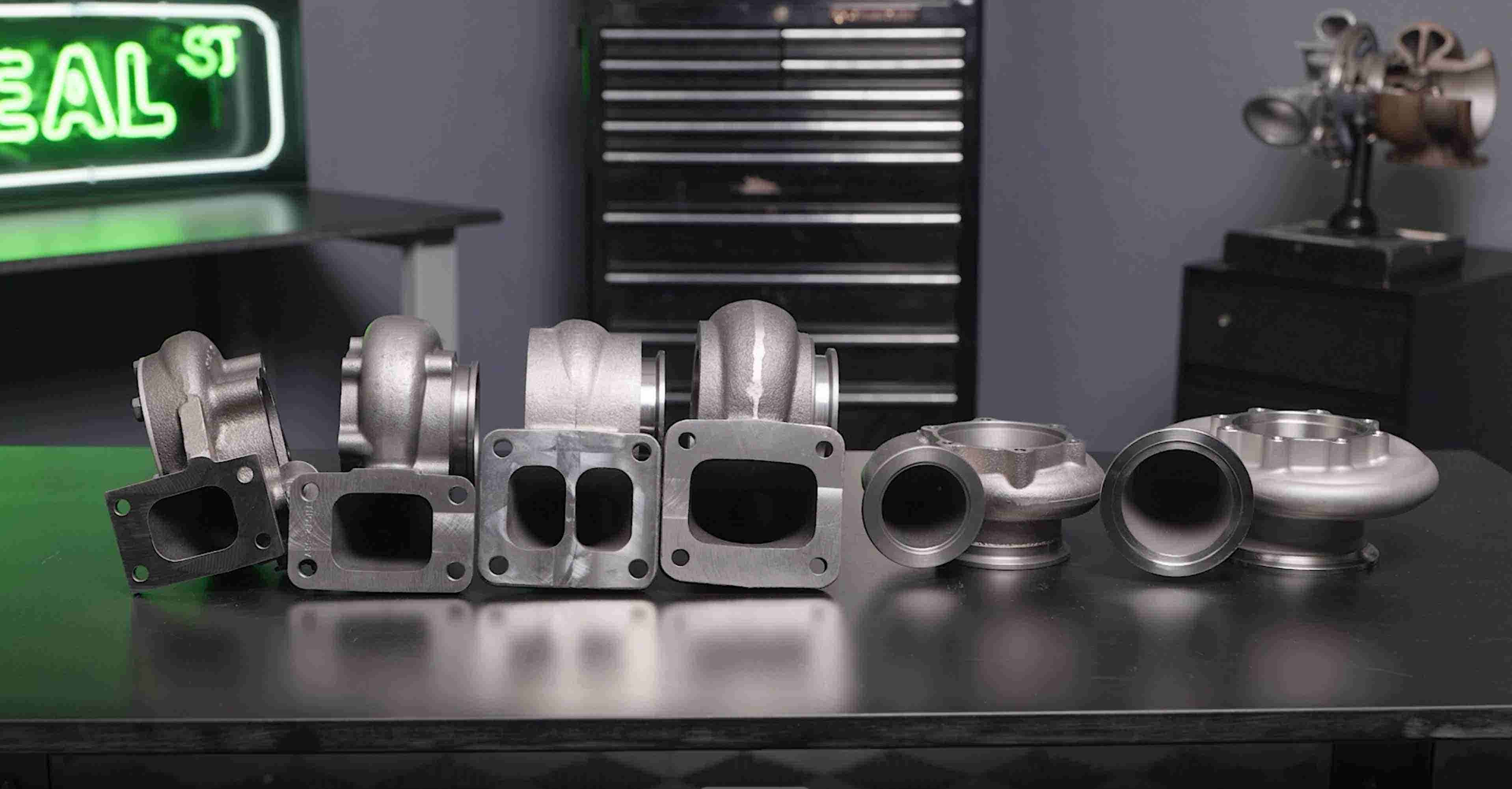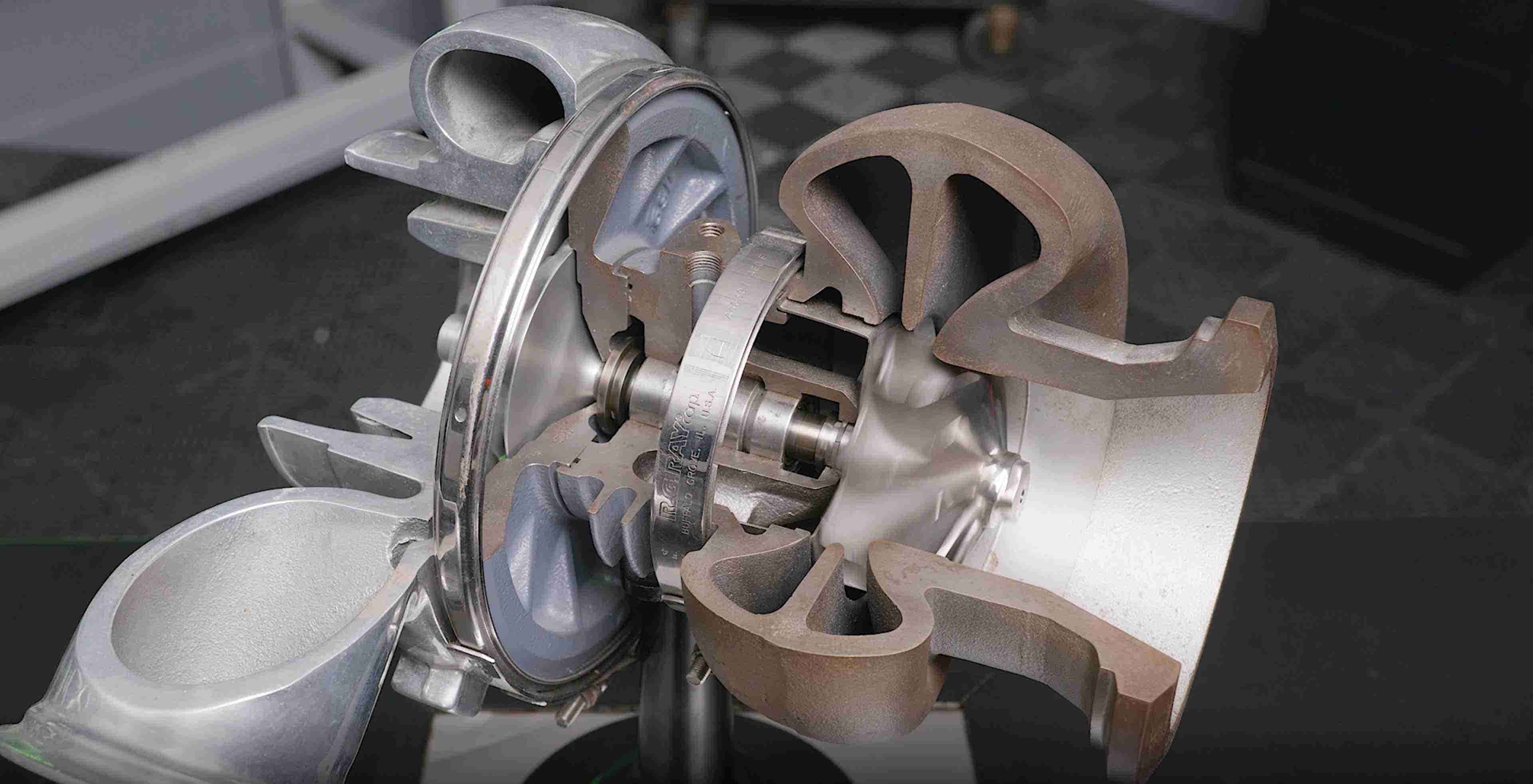 ---
There are different configurations on the market. The common ones are gonna be T25, T3, T4 and T6. Those are gonna be available in open and divided style housings, and then you move into the V-bands. Not all V-band inlet sizes are the same as you go into larger turbochargers the inlet increase in size also.
Once you set a power goal for your build, and you picked a turbocharger that will meet that power goal the manufactures are going to partner that particular turbocharger with exhaust housing options that makes sense. So you can't put yourself in a position where you have an 800hp turbocharger with a T25 flange or an 800 hp turbocharger with a T6 flange. So the manufactures keep you out of trouble and narrow your decisions down to logical choices.
To learn more, Check out the full video.
---
Photo Credit: https://www.garrettmotion.com/racing-and-performance/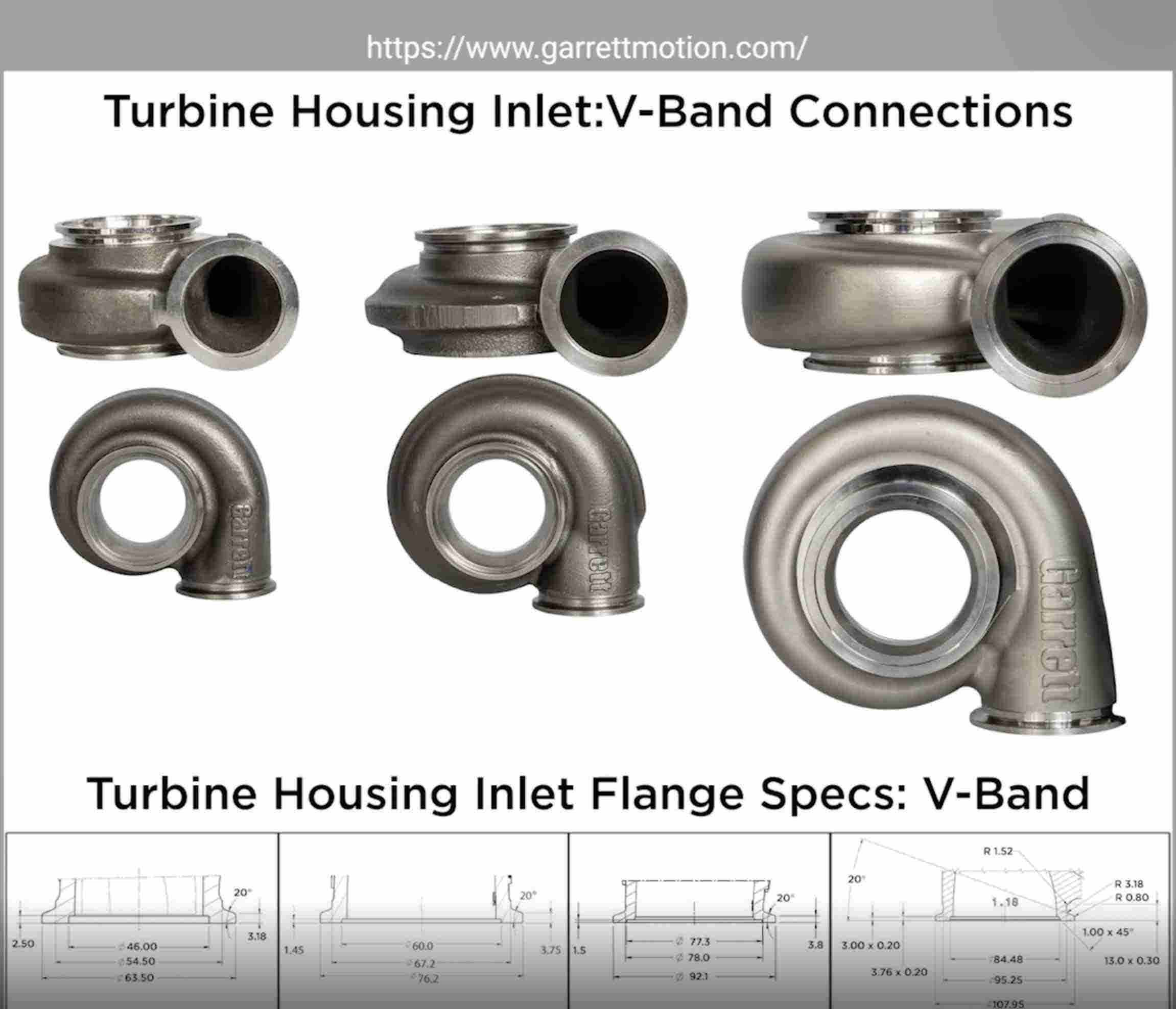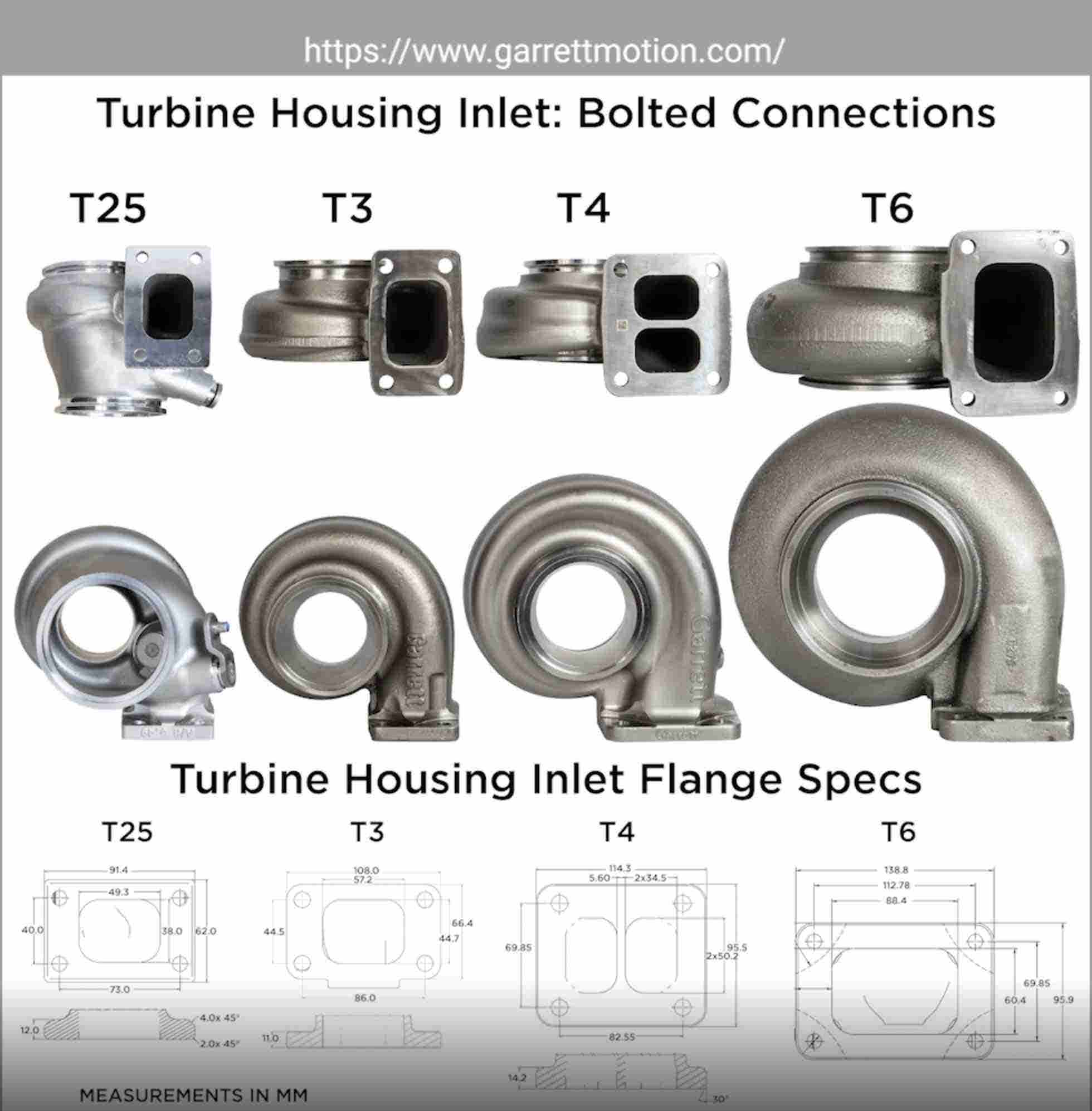 ---